2 – 3 Yrs
Our Toddler room welcomes children from 2 years of age, though we do consider each individual child's stage of development. The Toddler rooms at all Juniors locations are a hive of activity, benefitting from dedicated areas for learning; sand and water play areas, cosy book corners, creative and messy play areas, construction, mark making and much more.

We encourage all children to join us for story time and singing and regularly enjoy circle time. At Junior's we follow a child centred approach to learning, where children are supported to direct their own learning through a Plan, Do, Review process.

As this is the stage when many children start potty training, we encourage independence skills, ensuring children have access to potties and toilets, helping support families throughout the toilet training process. Outdoor play is a large part of nursery life where the children develop their gross motor skills and co-ordination, learn to play and share with their friends, explore nature and burn off some energy with lots of fresh air.

Mud is great and sand is even better… At Junior's we love all things messy and we ensure our children have lots of opportunities of messy play and sensory exploration. Our Toddler children have access to outdoor spaces with sand pits, planting areas, climbing frames, slide and much more.

Staff ratios in this room are 1:4.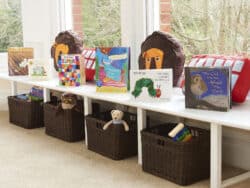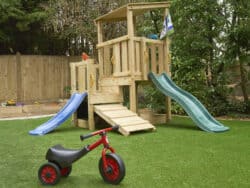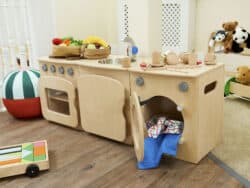 Team Leader
Want to see the new nursery? Then please contact Harriet O'Brien on 07940 728905 to book a time to come and visit the facilities and find out what makes Juniors Day Nursery so special. Places for January are already filling fast, so get in touch ASAP to book an appointment and avoid disappointment.